Savory Oatmeal Porridge
Source: Dave Wasem and May Seto, Grand Lake Kitchen, and Carolyn Jung, author of East Bay Cooks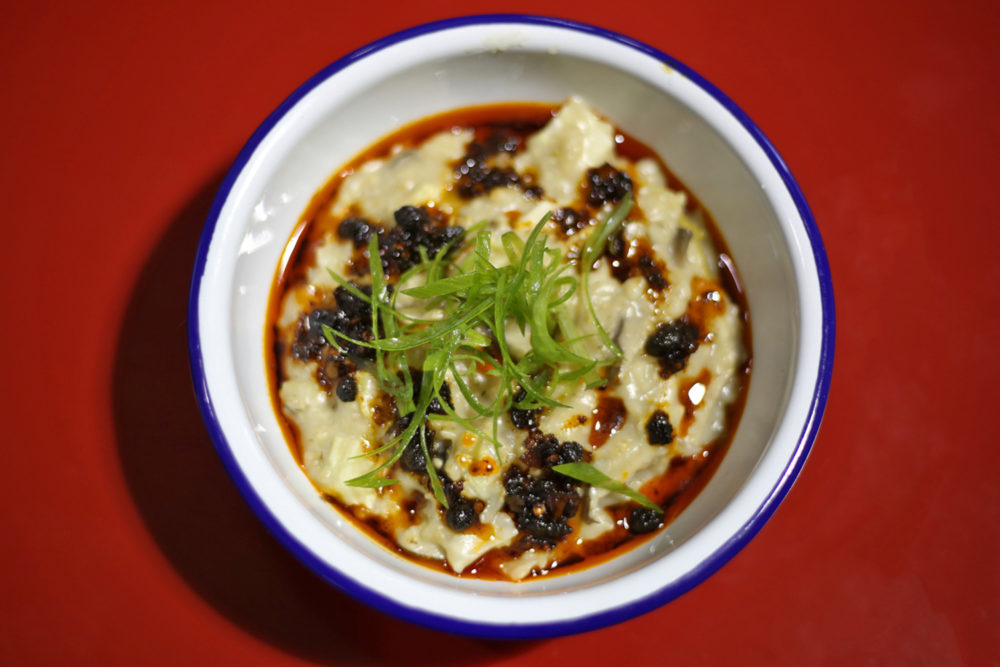 Recipe Type: Breakfast | Seasons: Winter
This recipe was demonstrated for Foodwise's Market to Table program on November 30, 2019.
Makes 4 to 6 servings
INGREDIENTS
¼ cup shiitake mushrooms, dried
14 cups cold water
1 onion, small dice
¾ cup steel cut oats
2 tablespoons sesame oil
2 tablespoons Bragg's Liquid Aminos or soy sauce
3 cups Savoy cabbage, chopped
PREPARATION
Bring the water and the dried shiitakes up to a boil in a large pot. Remove from heat and let sit for 30 minutes.
Strain the liquid and reserve. Remove all the stems from the mushrooms. Slice the caps.
In a large pot, sweat the onions until soft. Add the mushroom stock, mushrooms, oats, Bragg's Liquid Aminos or soy sauce, and sesame oil and bring to a simmer. Cook until oats are tender and plump.
Add the cabbage and cook for 10 minutes. Season with salt.
Portion out into 4-6 individual bowls. Garnish with whatever you like. We prefer to garnish with poached eggs, crispy chili oil and scallions.
Photo by Kora Vandervall.
Farmers Market Ingredients