Olivia Mecalco, Mi Comedor
Saturday, October 29, 2022, 12:00 pm - 12:45 pm
Market to Table Demo Ferry Plaza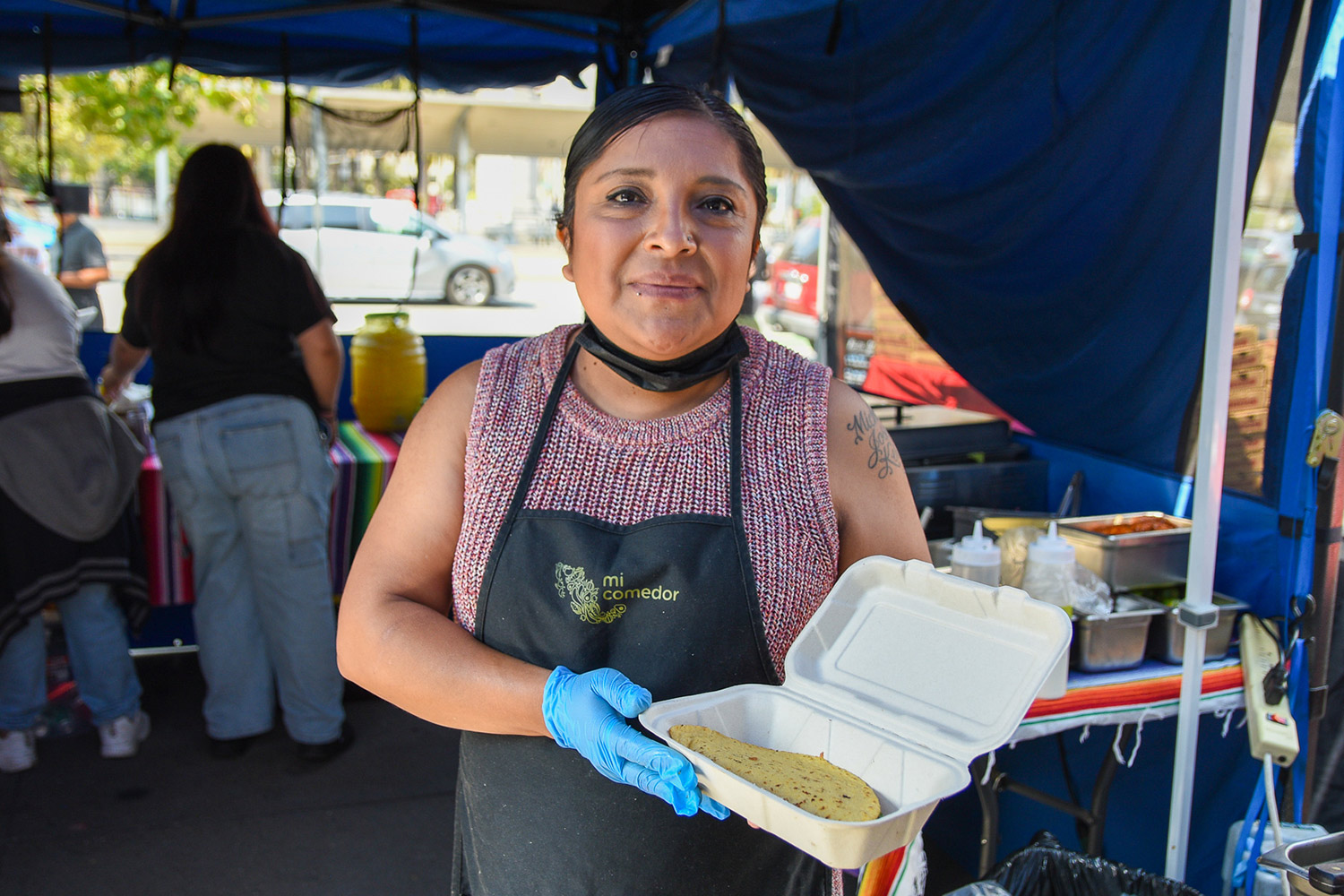 Stop by the Foodwise Classroom for a cooking demo featuring the seasonal bounty of the Ferry Plaza Farmers Market. As part of Harvest Festival activities on October 29, learn how to make tamales for Día de los Muertos.
Olivia Mecalco originally learned to cook Mexican food of many regions from her grandmother, who avidly collected recipes from all over the country. In San Francisco, she worked in restaurants across a range of cuisines: California-Mexican, Cuban, French, and Italian. After 18 years of quietly working in kitchens around the city, Olivia has stepped forward and founded her own catering business, Mi Comedor. She now shares her own version of foods from all over Mexico and Latin America, often by fusing traditional recipes with modern ingredients and techniques. In May 2012, Olivia joined the incubator kitchen program at La Cocina in San Francisco and since then has worked to develop her business by hosting pop-ups at Cala, doing large-scale catering events, participating in the San Francisco Street Food Festival and Carnaval, and selling dishes at the Ferry Plaza Farmers Market.
All demos take place in the Foodwise Classroom (under the tents in front of the Ferry Building) and are free to the public, with recipes and samples for all.