10 Things to Know about CalFresh
May 15, 2020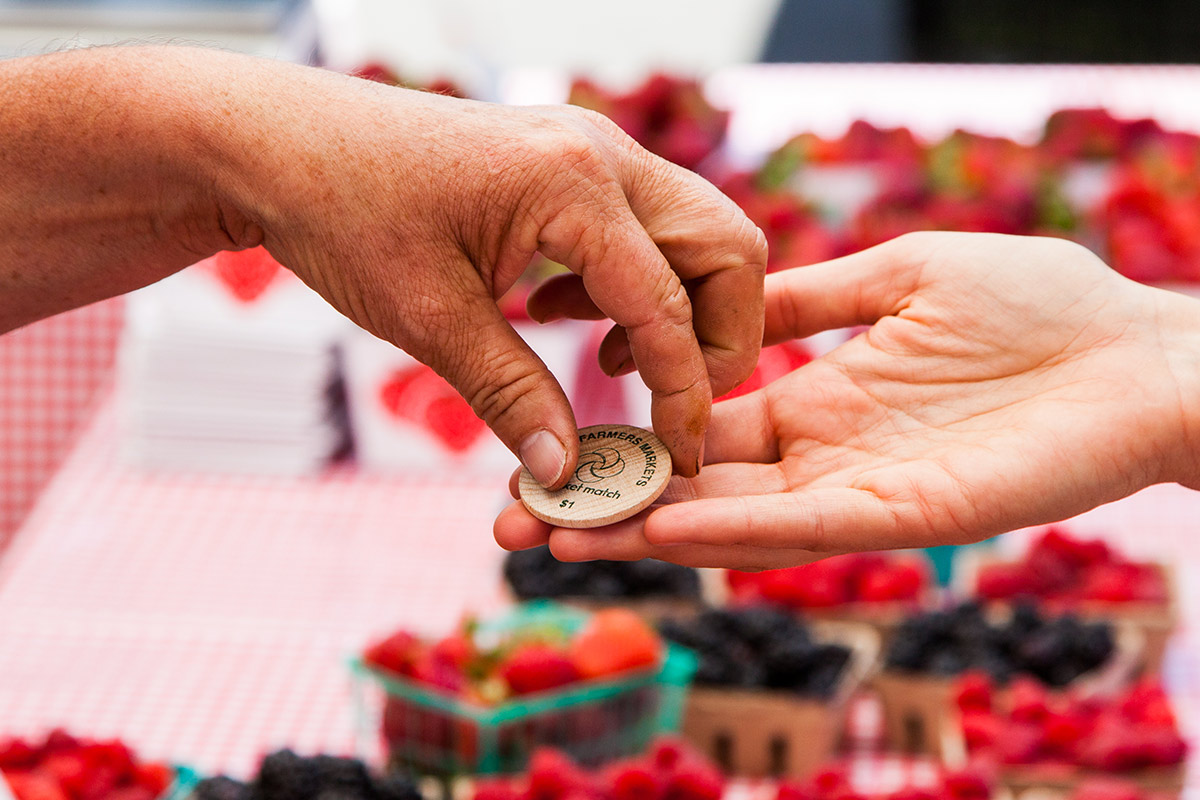 May is CalFresh Awareness Month, and ensuring that people have access to nutritious food is more urgent than ever. Millions of Americans were food insecure prior to COVID-19, and in California alone, 4.6 million people have filed for unemployment so far since the pandemic. The pandemic and accompanying economic crisis have drastically deepened the inequities.
CalFresh (or SNAP, as it is known federally) continues to provide critical aid to help Californians put healthy food on the table. Since the pandemic started, CalFresh applications have been up 250% statewide compared to last year, bringing in thousands of new benefits recipients. Here some common questions you might have about CalFresh, including additional resources available during the pandemic.
What is CalFresh?
CalFresh is California's implementation of the Supplemental Nutrition Assistance Program (SNAP), formerly known as food stamps. SNAP is the federal program; each state receives funds from the USDA to administer their own version of the program according to the needs of their residents. With roots in the Agricultural Adjustment Act of 1933 and later the Food Stamp Act of 1964, SNAP is a vital food security program that today is critical to helping millions of low-income Americans access nutritious food. Nationwide, 38 million Americans received nutrition assistance through the SNAP program in 2019.
Who is eligible for CalFresh?
CalFresh serves individuals and families with low incomes, especially seniors, disabled people, and households with children. People who are employed or unemployed, homeless individuals, students, SSI recipients, and immigrants can also be eligible. Learn more about eligibility and income guidelines (for example, the current gross monthly income must be under $2,148 for a one-person household).
How do I apply?
You can apply online in 10 minutes at GetCalFresh.org.
Where can CalFresh benefits be used, and what can they be used to buy?
Most grocery stores, farmers markets, and retail food outlets accept CalFresh benefits. CalFresh can be used to purchase eligible food items like fruits, vegetables, beans, meats, dairy products, rice, bread, nuts, and other staples, as well as seeds to grow your own food. Benefits cannot be used to purchase alcohol, tobacco, vitamins, medicine, non-food and household items, or most hot or prepared food items.
CalFresh recipients who are 60 years of age or older, disabled, or homeless can use their benefits to purchase prepared meals through the CalFresh Restaurant Meals Program. Recently proposed legislation might allow more restaurants to accept SNAP benefits.
How do CalFresh benefits work?
CalFresh benefits are issued monthly on an EBT (Electronic Benefit Transfer) card, which works similar to a debit card at participating food outlets. (In 2004, EBT replaced paper food stamps.)
Do farmers markets accept CalFresh?
Yes! Many farmers markets⁠—including all of Foodwise's⁠—accept CalFresh benefits. CalFresh makes farm-fresh, locally grown foods more affordable for thousands of low-income Californians, while supporting small family farms by increasing direct revenue at the farmers market. In addition to CalFresh, many farmers markets also accept other benefits such as WIC (Women, Infants, and Children) and Farmers Market Nutrition Program vouchers.
How do I use CalFresh at the farmers market?
Redeem your CalFresh benefits by visiting the farmers market info booth. Let the market staff know how many benefits you want to redeem, swipe your EBT card, and receive market coins or paper scrip to use at individual farmers market stands. CalFresh coins can be used to purchase any food product except hot foods or food made for immediate consumption.
What is Market Match?
Market Match is a nutrition incentive program offered at 130 farmers markets across the state. At participating markets, CalFresh shoppers can double their food dollars, receiving additional market coins for free to spend on fruits and vegetables only. As an extension of CalFresh, Market Match helps low-income shoppers afford to buy more locally grown produce, while prodiving additional income for local farms.
Here's how it works at Foodwise's farmers markets: When you withdraw your benefits at the info booth in exchange for CalFresh tokens, you can receive an equal amount in Market Match tokens for free, up to $10 per person per day. Market Match tokens are good for fruits and vegetables only. So for your $10 in CalFresh benefits, you now have $20 to spend on healthy food at the farmers market.
What additional nutrition assistance is being offered during the pandemic?
With schools closed and not serving meals to children, families can get additional food assistance through Pandemic EBT (P-EBT). Children who are normally eligible for free or reduced-price meals will get extra food benefits⁠—up to $365 per eligible child on their P-EBT card to use on food and groceries. Just like regular EBT benefits, these benefits can be used at farmers markets, and doubled through Market Match. Families who qualify should receive a card in the mail by May 22, but you can learn more and check whether you need to apply at ca.p-ebt.org.
Through the Emergency Allotment for CalFresh Recipients, households already receiving CalFresh benefits have received the maximum benefit on their EBT cards in March, April, and May. Updates on emergency benefits can be found here.
What are some ways to stretch my CalFresh benefits?
For additional tips on shopping on a budget, read Eating Well on a Food Stamp Budget or Good and Cheap: How One Author Learned to Cook on $4 a Day.
Visit the Foodwise Info Booth to learn about CalFresh and Market Match. In honor of CalFresh Awareness Month, you can enter to win a free cookbook or other market goodies when you use your CalFresh benefits at the farmers market this May.
Topics: Farmers market, Food access, Social justice