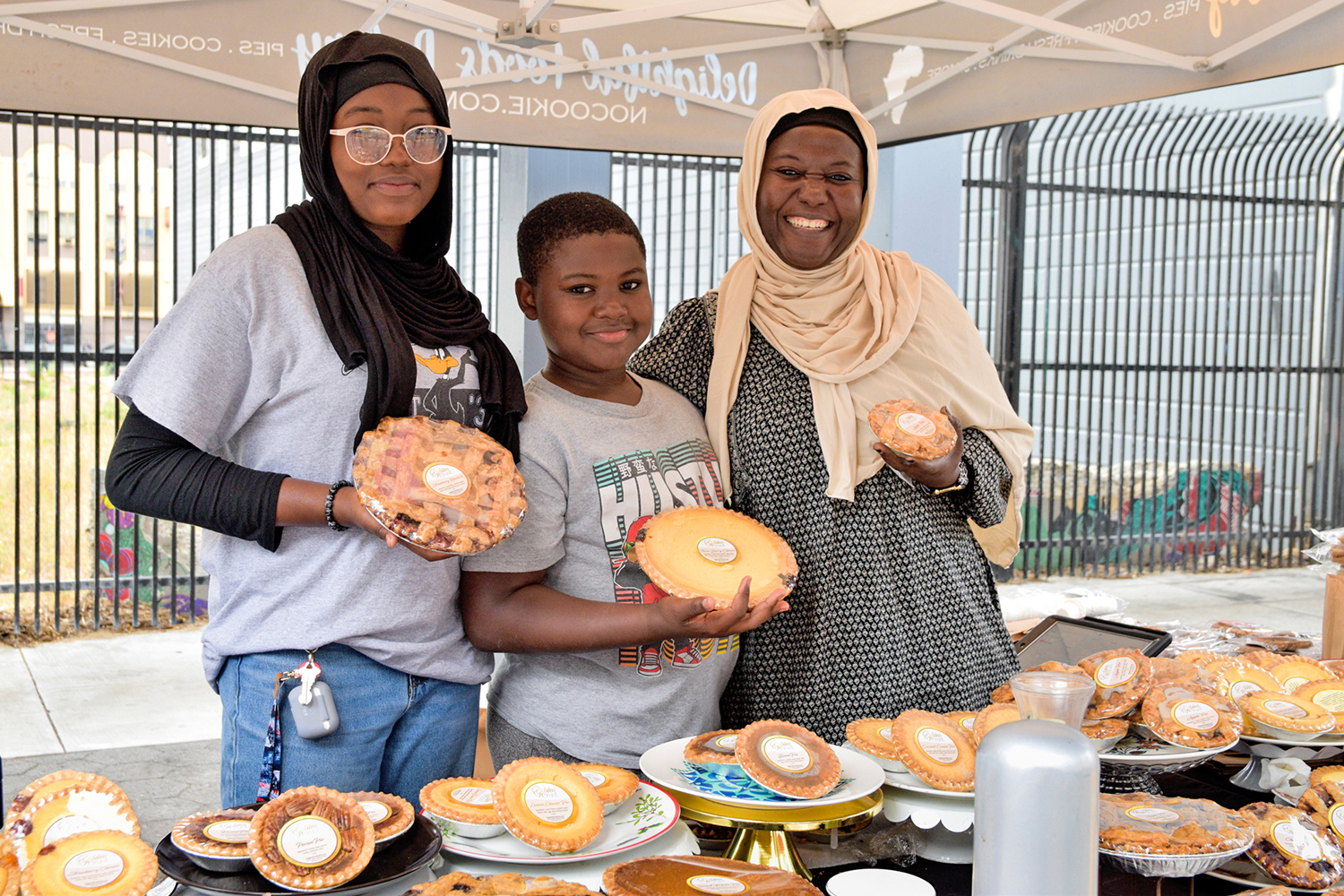 People
Bilal and Rafia Sabir and their children
About
Bilal fell in love with baking as a child, watching his mother (a professional cook) in the kitchen and experimenting with his own baking creations in his sister's Easy-Bake Oven. As a young man in the 1970s, he started selling goods for another baker. Then, at the age of 24, he decided to found his own baking company.
Delightful Foods started with traditional pies and cookies, but by the 1990s Bilal began experimenting with dairy-, egg-, and wheat-free confections. Their vegan "No Cookie" is now available in stores nationwide. After emigrating from Ghana, Bilal's wife, Rafia, joined Delightful Foods and is now the face of the business at farmers markets.
Sourcing
Delightful Foods uses ingredients such as barley flour, cane sugar, and non-GMO oils, incorporating organic and farmers market products when possible.